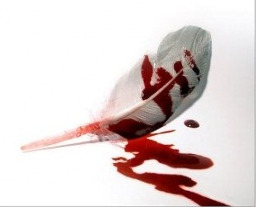 Source
Oh Fortis, where are you?
Before there was the Gryphon Kingdom, there were the Griffin Tribes.
Before there was unity, there was strife.
Before peace, there was war.
Blessed Arnau is the Last Lady of the North, facing an enormous task. The griffins face a seemingly unstoppable enemy tide—The Cloven of the Sun. Marching endlessly northwards, they hunt for the remnants of the griffin Tribes making their last stand in the stronghold of Falhstein, a stronghold that has not tasted war in decades.
With promise of support from Fortis, a mere commoner of surprisingly sharp mind and will, she is tasked to lead a defense that will mean the survival or end of her race.
This is her story.
---
This is my first official World Building Alliance prompt entry for May 2013. Word Count: 5,480
Scored 4.42/5. Second Place for May 2013 Prompt.
The story takes place in the The Gentlemanverse, predating the a time before Equestria opens a portal to Earth. It is an exploration of Gryphon Kingdom history before the events of Feathered Heart.
Chapters (1)