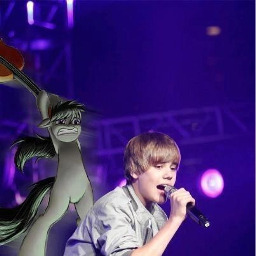 A/N: This is a trollfic about Justin Bieber. If you like him I suggest not reading further than this description.
Twilight Sparkle tries to come up with a new spell and ends up accidentally transporting world famous Justin Bieber to Equestria. His attitude butts heads with the locals.
Teen for swearing... a lot of swearing.
A/N: If anypony knows who made this image please tell me so I can credit them.
Chapters (1)