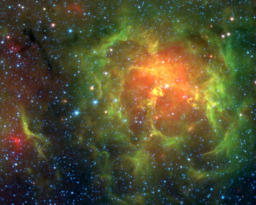 Everything was going so well...
The shuttle had launched without a hitch, and the experimental teleport drive didn't blow us to kingdom come. No, it was something else that did us in. Now, I am alone in the void of space, locked on a course with destiny, and a star that doesn't shine.
All in the name of science and for the glory of Equestria.
This is Commander Airheart, signing out for the last time.
There was a song when I was a little filly. It was different, just like me...
Twinkless Twinkless spot of black
in the starry zodiac...
Log transmission ends due to magical interference or anomaly.
Chapters (4)