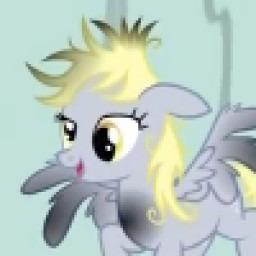 After accidentally interrupting one of Twilight's spells, Derpy is temporarily displaced into a different plane of existance. What nopony expected, however, was that she'd bring something back with her.
As fate would have it, it was me.
...Not that I actually care though.
Set in a universe based on what I would probably be like if I hadn't been introduced to MLP: FIM
Rated Teen for occasional and occasionally excessive language.
This is a first person, self-insert HiE fic. If you don't like any/all of those categories, don't read it.
Chapters (5)