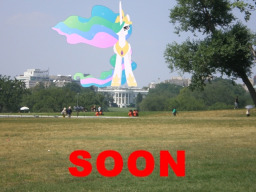 December 21, 2012. This date has for long been synonymous with an oncoming apocalypse to which Mankind itself and all of God's creatures will return to where they all came from to live in peace.
What actually happened was an event almost nobody saw coming. In this journal, I aim to tell the story on what happened that day, and what happened since that day.
Be forewarned, however, that not everything that is written in this log was peaceful.
Chapters (1)