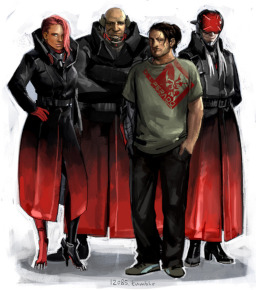 After his death, Sam has been chosen by none other than Discord to introduce humanity to Equestria. However, this samurai is not planning on being used as a pawn by anyone. He has set some new goals while stranded in this strange land inhabited by ponies, and he's going to need their help getting back home.
However, they are reluctant to help-with a bloody history trailing behind him, can Sam's lifestyle and philosophy be accepted by ponies? And what does Discord really want with Sam?
(Takes placeafter S3)
My utmost thanks towards JBL and (former) Whiter Penmanshipfor becoming my proofreaders/editors!
Chapters (13)