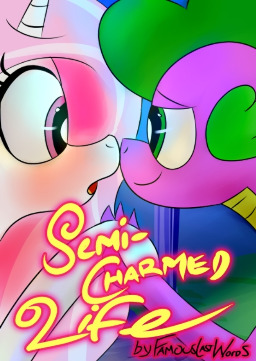 It's the night of the biggest fashion show of her career, yet all Fleur de Lis can think about is how she would rather be anywhere else. Just one night away from the prim and proper lifestyle she's surrounded by couldn't be so bad, could it?
Luckily, with Spike to chaperone her around town, she's able to see just how fun life can be.... at least for one night.
Edited by Curify.
Coverart by Doctor Disco!
Chapters (1)