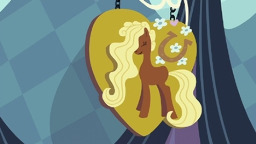 Running a spa isn't easy. Lotus Blossom is expected to lower the stress levels of an entire town on demand, with nopony ever thinking about what those demands might be doing to her. Keeping the La-Ti-Da Spa functional, calming, and more or less in one piece means paying attention to the small details. Birds in the dryer vent counts as a small detail. But at least that's just a minor problem.
Or not.
(A standalone, no-prior-reading-necessary part of the Triptych Continuum, which has its own TVTropes page and FIMFiction group: new members and trope edits are welcome.)
Now with author Patreon page.
Chapters (1)