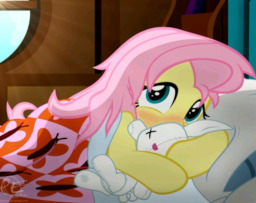 You wake up next to Fluttershy, only to find that some dreams don't have an happy ending.
That those we meet on our crossroads are just in passing, we must choose to keep the memories we hold close.
Or cast them away.
---
Art By Pony Echo.
Part of The Awoken Series.
Made Popular On 10/17.
Chapters (1)