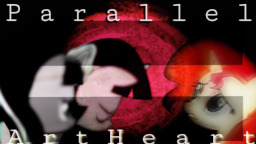 This story is a sequel to Ҽ զ մ ɑ ӏ
---
After Princess Twilight Sparkle hasn't returned from the Cutie Map's mission in weeks, many are concerned what has happened.
Celestia, at most, and Luna, along with Discord, grieving for Fluttershy's return.
After calling upon Sunset Shimmer for help, she returns to Equestria in heed to Celestia's request. She as well as the others attempt to find the missing princess, as long as her friends.
Although, Twilight might be having second thoughts.
Chapters (1)