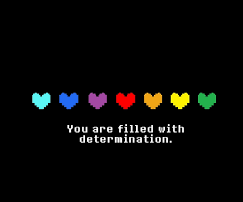 Source
Cadence is the princess of Love, she has used this power to fend off Equestria from different threats in the past. However when she falls underground into a world of monsters, she must choose to use that power for good or evil. To Fight or to Spare, either way L.O.V.E. will be used as a dangerous weapon or a tool of justice.
Undertale is by Toby Fox
MLP FIM is by Hasbro studios.
Chapters (3)