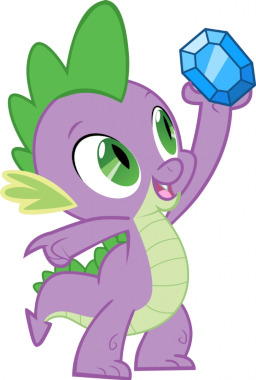 You'd think Spike has things pretty good (he lives in a castle and all), but the truth is that he really doesn't. He works as Twilight's secretary and janitor, has never had a marefriend, and worst of all his bedtime is still 9:30 even though he's like, not even tired then.
There's only one way to fix all of those problems: get rich. Then Spike can have a penthouse in Canterlot, Rarity as a trophy wife, and sleep as much or as little as he so pleases.
And, there's only one way to get rich: quickly and irresponsibly.
Chapters (2)