Search

Gore
Adventure
Alternate Universe
Dark
Drama
Sci-Fi
Thriller
---
This story is a sequel to
The Vows That Seal the Deals
---
Life in Ponyville had been a little peaceful in the 3 months that the guys proposed to their mares, but sadly, duty was calling them forth as they find out that the evil Lord Tirek had broken out of the Tartarus prison once again. But this time, the Main 6 along with the Rogues had plenty of back-up on hoof.
Warning: The following story contains language, blood, and one death.
Adventure
Crossover
Drama
Thriller
---
When an ancient argonian adventurer dies he is reborn in his younger body in a unfamiliar land and he must protect those that can't protect themselves. He is a master of magic only recently mastering most known spells. the gear from his old adventuring days is mysteriously transported with him along with a not that reads This may come in handy ~ Sheogorath What is going on why was he sent here and should he even search for a way back? Find out here.
Genre and Characters tags added as needed. Also I'm going to be using spells from both Oblivion and Skyrim as I think its well much better that way, I'm also going to use the dual spell wielding mechanics along with that.
Something I've been writing on and off for about a year or so it might not be very good but eh I can always fix it up.
Sex
Gore
Adventure
Crossover
Human
Romance
Sci-Fi
Thriller
---
Simon. The Savior of the Universe, Hero of Team Dai-Gurren.
Now a wanderer among the world. When he dies, as an unknown traveler, he receives an offer from the Universe itself.
"Live again, Simon. Live your life anew. And you won't be alone. Take this Drill, this chance, and Pierce the heavens again."
Simon accepts, and he is reborn as a pony. As he escapes the Everfree, he meets Twilight and the Elements, shortly before they are summoned to Canterlot to meet with an unknown Alicorn, which Celestia and Luna do not recongnize...
Join Team Neo-Dai Gurren as they live their new lives out in Equestria.
====================================
Gurren-Lagann Crossover, takes place after the ending. Some spoilers f you haven't seen it. If you haven't, DO IT. Great show, lot's of action.
Will feature romance, action, and MAYBE (Implied) sex between two characters.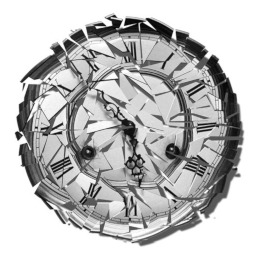 Adventure
Comedy
Thriller
---
Most ponies in Equestria don't see time as a living force. It is only viewed as an excuse for change and pain. There are some who do believe in the Time Lord. A spirit who has unimaginable powers who can change the fates of any he wishes. Little did they know he is actually a kind spirit, enjoying his work and watching those he cares for as they pass though his realm. As happy as he is he can be, sometimes he does not like those who tamper with his power. One day when following his daily routine he senses a certain mortal unicorn using his sacred power for greed. When This pony alters a key moment in the timeline, he starts to go a bit haywire.
Adventure
Alternate Universe
Crossover
Drama
Mystery
Thriller
---
This story is a sequel to
The Generation Gap
---
Toola Roola, artist, time traveler, and new Equestrian citizen is adjusting. FINALLY. However, Trixie brings in somepony new- Minty, aka a pony who has NO control. The two time travelers now have three problems; 1) how to get back home to their specific time period, 2) why Rainbow Dash has wings, and 3) what's up with Trixie and wheels.
If that's not enough, there's been a rumor that a pegasus from the Ponyland Age is coming to Equestria. Truth... or time travel?
Life in Equestria couldn't be any weirder.
Or could it?
Also, if you want a specific G3, G3.5 or G1 character in the next one, just ask and I'll credit you with the addition!
Or your OC, same thing :)
Edit 1/11/17: The "Trixie and Wheels" thing is a joke. It's not actually mentioned in the story.

Adventure
Comedy
Drama
Random
Romance
Thriller
---
After 1000 years of sleep, Epic Bass awakens to meet the mane 6, and become friends with them. But Epic's revival is not all fun and games. His return also means the return of an old enemy, Flaring Flame, who will stop at nothing to defeat Epic Bass, and restore Nightmare Moon to power!!! Can Epic and the mane 6 defeat this terrible enemy? Will the Elements of Harmony, and friendship be enough? Or will this horrible foe succeed in his plans, and help Nightmare Moon return to seize Equestria?
The Story is not complete, and the full version may or may not have an upped rating, due to the fact that I do intend this for older teens...and there is a romance portion of this story. I hope you enjoy. Tell me if you want more. It may take me a while to post more of this story, due to the fact that I have very little time on my hands at the moment. At the time that I posted this, I actually was halfway through another chapter. I want to try and get permission from Hasbro and Lauren Faust to ACTUALLY publish this story as a book. Though, it is highly unlikely that will happen.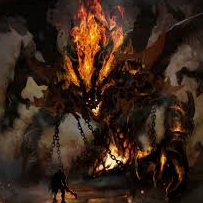 Gore
Alternate Universe
Anthro
Comedy
Dark
Drama
Thriller
---
Discord, the god of chaos and mischief. Although he's good now, he wasn't before. So he planted some plunderseeds. Just in case those failed, though, he seemingly helped a pony...
My first fanfic, so tips in the comments would be greatly appreciated.