Search

Gore
Alternate Universe
Dark
Horror
Mystery
Thriller
---
When her sister dies, Starlight Glimmer returns to Trottingham and reconciles with her father. While there, she visits an antique shop and, hoping to impress Sunburst, the shopkeeper, buys a silver walking cane. That same night she kills a wolf with it, only to later learn that she actually killed a pony. A gypsy explains that it was her son, a werewolf, that she killed, and that Starlight is now one herself.
First Story of the Dark Equestria series
Gore
Alternate Universe
Crossover
Dark
Sad
Slice of Life
Thriller
---
With Nightmare Moon purged from Luna, Discord and Starlight reformed, Sombra destroyed, Tirek imprisoned again, and Crysallis was... well, still out there, the ponies are now in a sense of security. But what they didn't see next was that the Tree of Harmony itself wanted them to die. What shocked them even more was its, or rather his true form, a government bio-weapon millions of years old. Does Naturus only plan to destroy the ponies or will he kill off every sentient race on the planet.
Will contain OCs that I randomly made up without thinking.
If you don't want anything to do with me, then this story is not for you.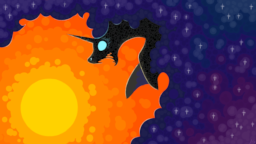 Adventure
Alternate Universe
Dark
Drama
Thriller
---
Life is a constant sea of what-ifs. The choices we make and the events that take place after can change the entire world, such as the event when Nightmare Moon returns and Princess Celestia is defeated. As such, the world of Equestria is changed forever. Under Nightmare Moon's rule, Equestria has become a police state and its citizens can pledge their allegiance to only one ruler.
In a world where the Elements of Harmony never found their true calling, Twilight Sparkle lives a simple life in Canterlot. But after a friend of hers is accused of being a member of the so-called "Resistance", Twilight is catapulted into a high-stakes situation where at the drop of a pin she could be targeted next and has to abandon her home, family, and friends. But along the way, she discovers that perhaps all of this was never meant to be and searches for the one pony who may have all the answers: Princess Celestia herself.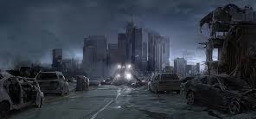 Alternate Universe
Dark
Sad
Thriller
Tragedy
---
Equestria is silent. One year after ''The Event'' which leaves Equestria in ruins, a lone pony makes his way through an empty city, all hope in his heart gone.
He walks alone, and soon, he may no longer walk at all.
Sex
Gore
Adventure
Alternate Universe
Mystery
Thriller
---
Ponyville is one of the largest cities in Equestria, a center for trade and finance, a melting pot of many races, tribes, and cultures. It is also a place where crime is a way of life. Here, the cops that aren't on the take are forever chasing their own tails, gangs run the streets, and an apathetic populace has learned to accept corruption as the cost of living.
Daring Do has just been released from prison after a year-long sentence for thievery, and no one is about to let her forget her place. Phillip Finder is a local private detective and the bane of the Ponyville police department. Forming a strange alliance, the new partners quickly find themselves surrounded by dirty cops, mobsters, assassins, and bizarre crimes. And with the aid of a few honest ponies, they'll take them all on.
They're hardly heroes. Which means they may be exactly what Ponyville needs.
Sex and Gore tags for suggestive content and graphic descriptions later in the story.
---
A bit of background...
Three years ago, I first introduced Phillip Finder in my first fanfiction, "The Pony in the Gray Trilby." Over the next many months, I kept writing and eventually turned my first work into a twenty-story series. I learned much and enjoyed the stories' moderate success, but unfortunately, I became dissatisfied with them over time. I realize that it's perhaps a bit of a cliche that many artists end up hating their own work, but for both Tchaikovsky and myself, it is truth.
I initially planned to write this story as a prequel to the series, focusing on Phillip Finder and Daring Do. But the more I thought about it, the more I realized that I wanted to improve upon my work, but felt as though I was being held back by the original series. While I am proud of my first works for what I learned and gained through them, I decided that the best course of action for me, what would make me the happiest, was to wipe the slate clean and start again from the basic foundations.
That's where this story comes in. A reboot of the original series, the adventures contained herein, set in a vastly different alternate universe and replete with a mixture of reinterpreted and original characters, are the culmination of all the experience that I gained writing the original series. This is Phillip Finder and company as I meant them to be.
I hope that you enjoy reading this story as much as I enjoy writing it!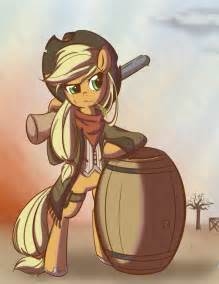 Adventure
Alternate Universe
Dark
Horror
Thriller
---
One dark and windy day, a cowgirl finds herself resting upon a ridge. But she has sins in her past, sins she'd like to forget. This old gunslinger might need a lesson from a famous figure from the past if she wants to keep herself from riding that range up in the sky, trying to catch the Devil's herd across that endless trail...
(Based on the old country classic "Ghost Riders in the Sky" written by Stan Jones. All rights to the song go to him, and I make no money off adapting his work.)