Search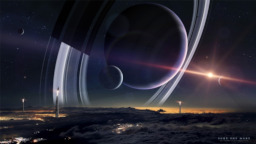 Adventure
Alternate Universe
Dark
Mystery
Sci-Fi
---
The D.S.S Caelestis, a colony ship of untold technological advancements has ascended beyond her home planet, with its denizens in tow as electronic personalities in a limitless digital environment known as the A.R.K, or the Automated Restorative (K)Cortex. Designed to bring Equisian life to its new home(s) among the stars, the ship was designed for a mere maiden voyage. However, once the people expressed no will to leave, Princess Twilight Sparkle, the savior of her people, modifies the ship for a sustained multi-star orbital pattern.
It has been ages since the original colonists left to inhabit the new worlds of each system as they were found habitable and the citizens of the Caelestis face an oncoming disaster. A single vital material to the ship's reactor has finally seen its time end and now requires replacement. The Equis Council sends forth a group of its best operatives to gather the material with help from the colonists, but perhaps they will find something far more shocking than they believed they would in these boonies, as they once believed the colonies to be...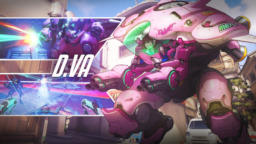 Source
Gore
Adventure
Alternate Universe
Crossover
Human
Sci-Fi
---
It was supposed to be a routine thing. Stop Talon from destroying King's Row for the umpteenth time. Sweep the rest of the city for Talon threats, eliminate them as necessary. Unfortunately for pilot Hana Song and her mech D.Va, nothing about that night was routine. Talon was far better equipped and better prepared than ever before. No matter what Overwatch attempted, Talon was there and at least two steps ahead. After a long, drawn out battle, Talon was eventually routed and London was safe. Or so they had thought. Wounded previously in battle, Hana Song stumbled upon a final Talon gambit: Yank open a portal that lead to who knows where, get some evil to come through, and trash London for them. Song would have found it funny if it hadn't been so real. Left without any way to call for back up or further orders, Song charged in there alone with her damaged MEKA, D.Va. Things quickly go awry, and Song finds herself unable to escape the malfunctioning portal. Sucked into an alien world with three other agents of Overwatch, the four comrades soon come to the realization that this world might just be in as big of dire straits as earth is. With no way home as of yet and driven by the desire to aid those in need, Hana and her friends are determined to set things right before they leave.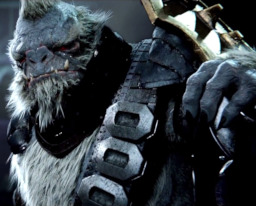 Sex
Adventure
Alternate Universe
Crossover
Human
Romance
Sci-Fi
---
He was Chieftain of the Brute Armada and had at one point conquered Equestria with the aid of Discord, but was imprisoned in a capsule by Discord, who had betrayed them long ago. Now that he is free he'll finish what he has started a millennium ago.
Takes place after Season Six

Adventure
Alternate Universe
Anthro
Romance
Sci-Fi
---
Takes place in a steampunk version of the MLP universe
Above Equestria, lies a massive artificial island called the Sky Kingdom. The people of the Sky Kingdom are being treated poorly by Prince Blueblood, who is in charge of it.
Every year a royal ambassador sent by Queen Celestia is sent to inspect the Sky Kingdom.
However, the ambassador this year changed a certain dragon's life forever.
Does a resistance movement to liberate the Sky Kingdom have anything to do with it?
Gore
Adventure
Alternate Universe
Dark
Drama
Sci-Fi
Thriller
---
This story is a sequel to
The Vows That Seal the Deals
---
Life in Ponyville had been a little peaceful in the 3 months that the guys proposed to their mares, but sadly, duty was calling them forth as they find out that the evil Lord Tirek had broken out of the Tartarus prison once again. But this time, the Main 6 along with the Rogues had plenty of back-up on hoof.
Warning: The following story contains language, blood, and one death.
Source
Alternate Universe
Dark
Drama
Mystery
Sci-Fi
Tragedy
---
Apple bloom was known for her intelligence and talent. Her gift\power was only known for a few ponies. However, she still had to go to regular school, which she didn't like. She did have two friends, but one wasn't on the type of intelligence she was on and one was... reckless.
However, secretly, Apple bloom was accepted to the School for the Intelligent,Talented and Gifted (SITG). And so were her friends. Of course.
Apple bloom does like her friends, but they can be annoying , tiring, or even idiotic.
But Apple bloom and the rest of the CMC will meet others with different powers and talents .
Sex
Gore
Adventure
Crossover
Human
Romance
Sci-Fi
Thriller
---
Simon. The Savior of the Universe, Hero of Team Dai-Gurren.
Now a wanderer among the world. When he dies, as an unknown traveler, he receives an offer from the Universe itself.
"Live again, Simon. Live your life anew. And you won't be alone. Take this Drill, this chance, and Pierce the heavens again."
Simon accepts, and he is reborn as a pony. As he escapes the Everfree, he meets Twilight and the Elements, shortly before they are summoned to Canterlot to meet with an unknown Alicorn, which Celestia and Luna do not recongnize...
Join Team Neo-Dai Gurren as they live their new lives out in Equestria.
====================================
Gurren-Lagann Crossover, takes place after the ending. Some spoilers f you haven't seen it. If you haven't, DO IT. Great show, lot's of action.
Will feature romance, action, and MAYBE (Implied) sex between two characters.

Adventure
Dark
Sci-Fi
Tragedy
---
I was a pony with a somewhat unorthodox interest. Dragons. I always became drowned in fascination whenever I thought about them. Other than that, though, I was normal at best. That was, until a trip to somewhere made me ask the question:
"W-What... happened to me?"
This was originally written a few years ago on my DeviantArt page. (That of which I do nothing on anymore, so be my guest.) It was never actually finished, and I don't know if I plan on finishing it from where the original story stopped. From what I wrote, I thought it was okay for an OC backstory, but there were quite a few problems with it that I felt I could fix here. With all that said, enjoy this story from way back when.