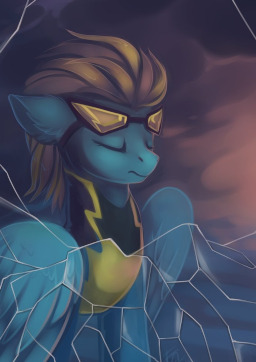 Source
#Poetry
Everypony has a special talent. Everypony has dreams to achieve.
But, sometimes, your dreams may not be there despite how much talent you have.
What is a pony without a cutie mark?
We may know that.
What is a pony with a cutie mark and no dreams to achieve? What happens when your talent means nothing to the world around you?
Lightning Dust knows it. Better than anypony.
Inspired by dragonataxia's artwork.
Chapters (1)