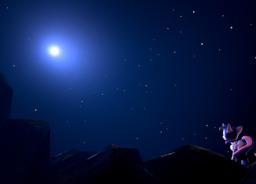 Sex
Adventure
Comedy
Drama
Romance
---
With a comet heading towards Equestria it falls upon Twilight to find a way to bring it into orbit. Though the challenge of magically moving a hurtling space rock isn't the only trial she must overcome...
*Story takes place close to the end of Season 6
*Teen / Sex Rated for tongue-in-cheek teasing and less-than-conventional relationships. Suggestive but nothing explicit.