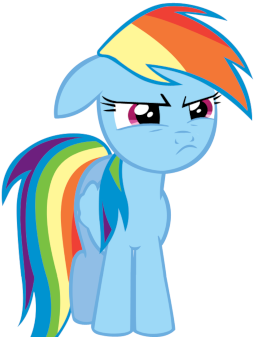 Human
Random
Romance
Sad
---
After Rainbow Dash reveals some unknown romantic feelings that she had, I'm not really sure how to respond, because I'm not attracted to small colorful horses. However, as determined as she is, Rainbow, and for some reason all of Ponyville, won't take "No" for an answer. They devise to bring back an old tradition to settle the romantic matter.
Warning: Strong Language like shit and fuck but that's bout it.
Also, the Romance tag seems to be one sided in this story so just be aware.