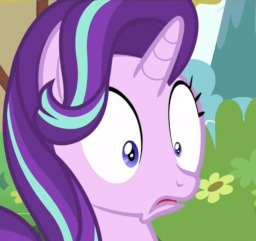 Comedy
Random
Slice of Life
---
When Starlight thought "I want to kill myself", she didn't think she'd take herself so seriously!
Turns out, she wanted to kill herself a lot more than she realized.
---
Blame my friend, who continuously jokes with me (and I joke back) about killing ourselves.
So I thought "Why not make a fic about it!"