Search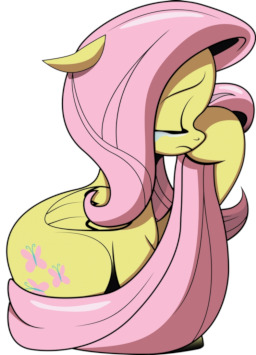 Mystery
Sad
---
Fluttershy once had a friend. An imaginary friend that kept her company, way before she knew her now best friend, Rainbow Dash, and even after. Said friend resides in a small, wooden pine box, a gift given to Fluttershy by her parents on her birthday, acclaimed to be a hoof-down that was left to her via a will.
The friend still visits her, but not very frequently. She has told nopony, nor does she plan to. Not even her closest friends know. One day, she has a conversation with this friend, and it is certainly not a conversation that she will forget any time soon.
This is that conversation.
=====================
Cover art belongs to rightful owner! Credit Source: http://refro82.deviantart.com/art/Sad-Fluttershy-373680289
=====================
''I have no idea why I'm writing this...'' -Ribe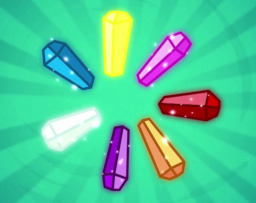 Source
Comedy
Equestria Girls
Mystery
---
**SPOILERS IN THE EQUESTRIA GIRLS SERIES! MOSTLY LEGEND OF EVERFREE!**
When the mane 7 have sleep overs, they are always fun, right? Well, for the first part, all is fun in games-small arguments, personal questions-but something hits Sunset Shimmer and she is proven unsure of her destiny. What could her cutie mark, and even element of harmony, mean?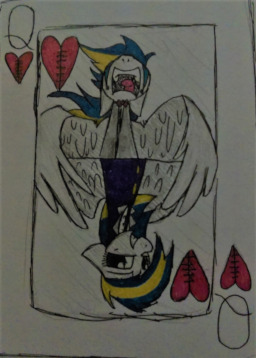 Adventure
Alternate Universe
Dark
Mystery
Sci-Fi
---
Thunderzolt is the first victim of TraderJack, a villain who traps the souls of ponies into playing cards. When Thunderzolt's card is found, panic arises in the small town of Ponyville. One by one, more ponies start being turned into cards, and the remaining ponies have to figure out what's going on and how to stop TraderJack from harming any more ponies... and how to retrieve the ponies that were already lost.
First Published
25th Feb 2017
Last Modified
25th Feb 2017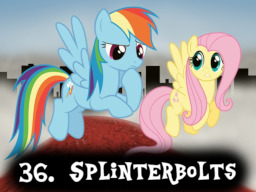 Comedy
Mystery
Random
Slice of Life
---
The Cutie Map directs Rainbow and Fluttershy to a flying club set up by some Wonderbolts reserves and dishonourable dischargees. What's their game?

2nd Person
Alternate Universe
Dark
Mystery
---
Pinki Pie is walking with her new friends she meets at the park and it begins to rain. She and her friends run to get out of the rain when she steps in something black and gooey. Thinking it was just mud she continues to run for cover from the rain. Later she becomes tired and works to try to stay awake as she slips into a world within her own mind. She finds a mysterious dark character that is within her mind that she must defeat to regain control of herself.
Adventure
Mystery
Romance
---
when you go to sleep you enter a dream state where everything seems safe but why?, well to answer that question you need to see it for yourself to believe it.
Join the main six of uncovering who this strange pony is and what is this pony's intensions.
And he isn't the only pony they should be worrying about.
Adventure
Alternate Universe
Crossover
Dark
Horror
Mystery
---
When finishing his work with the other Spider-Men, Spider-Man Noir was prepared to go home and relax for a change. Yet something went horribly wrong, and the Spider-Man of the past was sent into a far off dimension. Which dimension exactly? Why Eqeustria of course! Now swinging above the streets of Manehatten, the Noir Spider must find a way back to his home, while dealing with this worlds problems one of the only ways he knows how.
To put them to sleep.

Alternate Universe
Dark
Mystery
Thriller
---
Detective Twilight Sparkle must pursue the most brilliant killer she ever confronted - a mysterious criminal called the Masterhorse!
In a series of crimes that have stunned canterlot, bank robbers have been killing bank employees and there family's if the robbers instructions are not followed to the letter. Twilight Sparkle knows this is no ordinary criminal- the pathological need for control and perfection is too great. Sparkle is in the midst of a crisis at home- but the case becomes all-consuming as she learns that the masterhorse is planning one huge, last perfect crime....