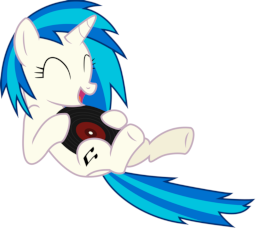 Human
Romance
Sad
---
Lee is a human in Equestria, with a crap hoodie, bad taste in good food combinations, and poor judgement.
Vinyl Scratch is the Silent DJ-PON3, an excellent track maker, and the master of bass drops.
Together they're going to be hanging out once more, but this night... is going to be very different.
---
Written by: Dustchu
Vector By: namelesshero2222
All characters belong to their respective owners.
I only own my characters who will be listed at the end of the story