Search

Gore
Adventure
Alternate Universe
Dark
Horror
Sad
Tragedy
---
THIS STORY IS MULTIPLE STORIES IN ONE! CHAPTER = STORY
Stories contained (or will be put in):
Unloved Now, Unloved Forever
Eternal Youth with a Price
Double Sided
This long and exquisite story is about a colt named RD. He is known for being the kind and loyal one around to greet you with a wonderful smile. But after dark twists, tragic events, a scaring past, and horrible childhood, RD breaks. He doesn't know if he's himself or something else... He's afraid he might give into..... Well..... IT...
Unloved Now, Unloved Forever Desc.
It's where it all started. RD was a happy colt in a very interesting family. RD really didn't do much besides admire his mother and father for the jobs they do. His father is a doctor, the best one in Equestria in fact.... He Has NEVER lost a patient. His mother was a witch doctor, who worked alongside Zecora and Pinkie Pie making all kinds of portals, brews, potions, and much more. But when RD over steps his boundary he is met with a dark secret... A dark secret to his father's success. RD will never be the same again.....
Eternal Youth with a Price Desc.
"Its been a few weeks sense the whole 'Twilight and immortality' situation. Twilight did stop experimenting with her friends but that didn't stop her from researching old tales and myths. When Twilight finds out about the Tree of Youth she sets off on a journey that will gain her heart's desire, but also bring despair to not only her..... But to all of Ponyville and RD as well...."
Double Sided Desc.
RD is a very loyal and generous colt. He treats every pony like they are his friends. They almost consider him the 'perfect' friend. But after trama lurks behind the corner. RD breaks... He doesn't know if he's himself after all of it.
The Google Doc I'm using to write the stories.
All art and cover art by Holly Dance
Inspired from reading "The Chronicles of Narnia", "A Curious Case of Immortality", "Cupcakes", "What I Had To Do" and "Rocket To Insanity".
Inspired from watching the "Friendship is Witchcraft" Series
Also inspired from playing Bendy And The Ink Machine: Chapter 1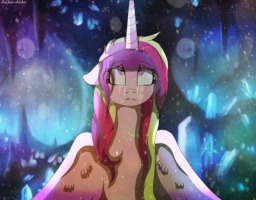 Source
Drama
Horror
Thriller
---
As Twilight and her friends prepare for the wedding of Shining Armor and Princess Mi Amore Cadenza, the real Cadance tries to hold her fragile mind together in the caves beneath Canterlot.
---
Spiritual companion to Autophobia.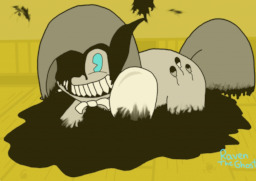 Gore
Alternate Universe
Crossover
Dark
Horror
Mystery
---
Ink Blot had returned to her old drawing grounds to meet a friend and fix a wrong. However, when she arrives, she finds the place covered in ink and her friend nowhere to be found. Not only that, but all this talk about an ink machine and appeasing 'the gods' have put her on edge. Now she must race against a creature of her past to find out what has happened over the past Twenty years she's been gone and why 'the creator lied to us.'
This is a crossover story with 'Bendy and The Ink Machine.' It would be best that, before you read, you go check that out to get an understanding of where I'm coming from.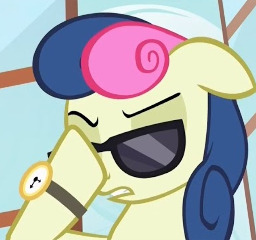 Dark
Horror
Sci-Fi
Tragedy
---
In the Academy, you learn that a spy's choice comes with great responsibility. When there's only one option available, it's much easier to act. You can work on instinct alone. You don't even need to think.
Usually, that's a good thing. But for Special Agent Sweetie Drops, it's the dilemma.
A nonpony draft of this story appeared in the January 2017 Writeoff.
Gore
Comedy
Crossover
Dark
Horror
Sci-Fi
Thriller
---
This starts off like the movie, but differences will quickly become apparent. Fluffle Puff's first day as Chief of Security at Pony-o-Tech gets interrupted by an accident that will be catastrophic for all of Equestria. The Mane Six and Chrysalis, determined to rein in her antics, go to confront her, but are soon set upon by the Ebony Mare AI and a horde of undead ponies.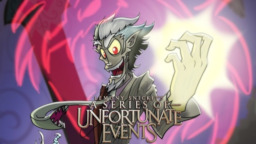 Gore
Alternate Universe
Crossover
Dark
Horror
Mystery
Tragedy
---
Twilight Sparkle, Rainbow Dash, and Spike. Three smart, resourceful, and kind children. But, these good qualities are not without tragedy. My name is Limeony Picket, and I am the pony tasked with investigating the sad and terrible tragedy that is the story of the Royal Children. Be warned, this story is filled with sadness, tragedy, murder, chaos, betrayal, lies, and arson. Read at your own risk.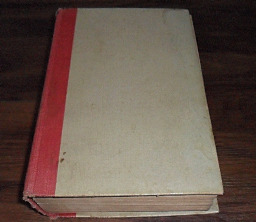 Horror
---
Assigned a book report for school, Dinky takes out a library book only to discover that she is the first pony ever to have checked it out- -but not realizing that she will be the last.
Gore
Horror
Human
Sad
Tragedy
---
This story is a sequel to
The Truth Behind My Little Pony
---
"Once upon a time there was a girl who was special. This is not her story. Unless you count the part where I killed her."
― R.J. Anderson
Special thanks to MisterNick for his help and advice on the story.
Story is a work in progress.