Search

Adventure
Anthro
Comedy
Crossover
Human
---
Displaced Fic
I am Captain Buggy. Feared pirate and treasure hunter alike. Hunted down by the Royal Butts. Petrified, but not in stone mind you, and not by the Elements of Harmony, but imprisoned all the same.
But at least I managed to break out. My goal: Gather all the treasures in the world! Of course certain...mares have different plans. Not that I will let that stop me though! I just have to find a crew and a suitable airship and then be prepared for the greatest treasure-filled adventure you can imagine!
---
Requested by: mrkillwolf666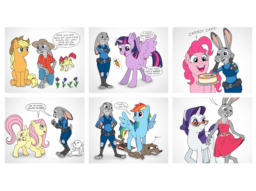 Adventure
Comedy
Crossover
Drama
Romance
---
NOTE: the following takes place during Season 6, shortly before the finale.......
One year has passed since the Night Howler conspiracy nearly destroyed Zootopia. Officers Judy Hopps and Nick Wilde have become symbols of hope and trust to the city's inhabitants and are virtually celebrities. In Equestria's Crystal Empire, Court Wizard Sunburst is studying a new kind of spell involving teleportation. Sunburst will quickly discover the unexpected effects of such a spell and strangers from another world are accidentally brought. Now Judy and Nick must try to find a way back home while also adapting to the strangeness of Equestrian society.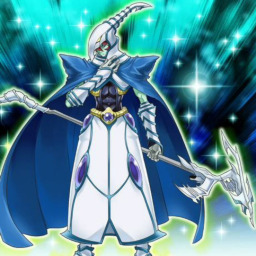 Adventure
Alternate Universe
Crossover
Drama
Romance
Sad
---
I hate Twilight Sparkle, I have ever since we were kids and I still hate her. You're probably wondering who I am and why I'm saying this, right? My name is Artemis Arrow and I'm the Stardust Phantom...or at least I was.
This story follows the Equestrian version of Artemis Arrow and boy is he different from the Artemis in Blazing Passion (Go check that out to see what I mean). His life has been one filled with both silent rage and jealousy and all of it is aimed directly at Twilight Sparkle. One day, Princess Luna decides to take on a student of her own, Artemis quickly catches her eye and she decides to take him under her wing.
Tell me in the comments if I'm getting better with these descriptions or worse.
Gore
Adventure
Alternate Universe
Crossover
Human
Sci-Fi
---
It was supposed to be a routine thing. Stop Talon from destroying King's Row for the umpteenth time. Sweep the rest of the city for Talon threats, eliminate them as necessary. Unfortunately for pilot Hana Song and her mech D.Va, nothing about that night was routine. Talon was far better equipped and better prepared than ever before. No matter what Overwatch attempted, Talon was there and at least two steps ahead. After a long, drawn out battle, Talon was eventually routed and London was safe. Or so they had thought. Wounded previously in battle, Hana Song stumbled upon a final Talon gambit: Yank open a portal that lead to who knows where, get some evil to come through, and trash London for them. Song would have found it funny if it hadn't been so real. Left without any way to call for back up or further orders, Song charged in there alone with her damaged MEKA, D.Va. Things quickly go awry, and Song finds herself unable to escape the malfunctioning portal. Sucked into an alien world with three other agents of Overwatch, the four comrades soon come to the realization that this world might just be in as big of dire straits as earth is. With no way home as of yet and driven by the desire to aid those in need, Hana and her friends are determined to set things right before they leave.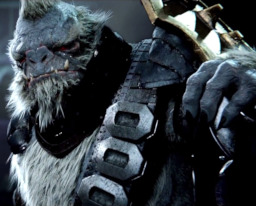 Sex
Adventure
Alternate Universe
Crossover
Human
Romance
Sci-Fi
---
He was Chieftain of the Brute Armada and had at one point conquered Equestria with the aid of Discord, but was imprisoned in a capsule by Discord, who had betrayed them long ago. Now that he is free he'll finish what he has started a millennium ago.
Takes place after Season Six