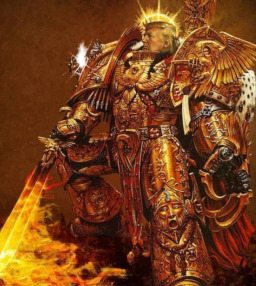 Chrysalis has amassed a Changeling horde unlike the world has ever seen. Fortunately for pony kind, Earth's greatest hero and his sidekick just so happened to be in the neighborhood.

---
Written as a friendly retort to this by user Kalash: MEGA COVEFE
I wrote this in one sitting and one hour and mean nothing by it.


No proofreading whatsoever.
Chapters (1)