Search


Crossover
Drama
---
"Lord" Tirek has been defeated, and now is once again in Tartarus. Yet even as he rails against his fate, one princess comes to ask some questions.
She won't like the answers she gets.
A small little story to fit one headcanon of where Tirek and Scorpan came from. Also the seed of a longer story, but I've got enough unfinished stories on my plate, so call this a little bit of therapy to put the idea to bed so I can work on something that actually needs to be finished.

Gore
Adventure
Comedy
Crossover
Human
Random
---
The barriers between worlds are fickle and fragile things. The reality is that in these worlds, one need only will something into existence in order for it to become fact.
Stories and the imagination are nothing more than mere windows into alternate worlds and these worlds inevitably intersect and intertwine. Sometimes they intertwine in ways that can lead to catastrophe. Few know this, but I do. All my life I've played games of all sorts and seen characters come and go, but none of them were as strong willed as these three. We'll need them in the dark days to come and with a stroke of the pen and the help of somepony who knows a thing or two about dimension hopping, we just might get the heroes we need.
I just hope these knuckleheads can get along long enough to actually get the job done. Dear Celestia I hope they don't kill each other. They have all of the tools and abilities they will need. They just need to put them to good use.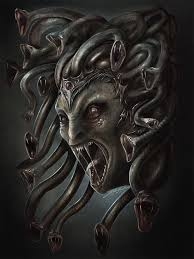 Gore
Adventure
Alternate Universe
Crossover
---
Long before the founding of Equestria, there was a tribe of Earth Pony warriors that hunted down the monsters that inhabited a much more dangerous land.
Their leader, Divine Martyr, sought out to kill one creature that had claimed the lives of so many ponies thus far, a Gorgon with the incredible power to use her gaze to turn live ponies into solid stone.
He was the one chosen for this task, the gods were counting on him.
---
Based on the Greek mythology of Perseus and Medusa, as well as my audition of the Gorgon-pony Story Contest 2.0.
Adventure
Alternate Universe
Comedy
Crossover
Mystery
---
Sora has been on many adventures with his friends, after some heavy training to regain the abilities he lost from his keyblade, he is now tasked with a new mission. A mission that will test the light of his heart.
Will he succeed, or will the darkness win him over.
Adventure
Crossover
Human
Random
Sci-Fi
---
When a large nerf war between schools is about to be hosted in a wooded park between them, one of the schools best nerf teams, the Lunar Nightwatch, goes on a recon mission to spy on the enemy. However, on the way to the enemy camp, a mysterious portal opens up and the team goes through. Upon arrival, this band of bronies discovers three things: They're in their favorite TV show, their nerf guns work like real weapons on the creatures of this world, and that they are now the deadliest creatures in that world. What are they gonna do? Read and find out!
A sorta nerf/mlp crossover
Gore
Adventure
Crossover
Dark
Sci-Fi
---
A crossover between Transformers and MLP:FiM.
---
Equestria is in danger once again. Chrysalis, the exiled Changeling queen, has made a deal with a powerful being beyond all imagination: Unicron, The Chaos-Bringer; a terrifying being capable of consuming an entire planet.
This unprecedented threat to Equestria's safety causes the Mane 6 to seek out the help of new allies: Optimus Prime and the Autobots. But will their combined might and heroism be enough to stop Chrysalis's rampage of vengeance, or will Equestria and Earth both fall to the horrors of Unicron?

Adventure
Crossover
Dark
---
Ignatius Mortimer Meen is far too fun a character to be left to languish in a substandard game, especially when he would gel with the mlp world so nicely. His use of cursed books and hatred of academics makes him a perfect antagonist to Twilight, his crusade creates an interesting mirror for Starlight and his style of magic as well as persona is a great way to include Discord.
This is my take on it but I think he'd be a great character to cross over.
Adventure
Comedy
Crossover
Human
---
Cloud has lived in the great Everfree Forest for as long as he can remember. He fishes, he hunts, he lives in an old Capsule Corporation spaceship, he trains, and he generally has a good time doing so! This is his nice and simple life, and he doesn't really need anything else.
One day after some nice Saiyan style fishing, Cloud happens upon three young fillies named Apple Bloom, Scootaloo, and Sweetie Belle. They turn and run away from him, and Cloud goes about his daily life. However, he soon becomes excited about having an adventure in the world outside the forest and thus begins his journey!

Alternate Universe
Crossover
Equestria Girls
Slice of Life
---
Burst has been waiting for this day for a while. And now it has come. The new Power Rangers movie is out! Moon's only recently gotten into the series, but she's got a lot to learn. Time for Burst to teach her.
This story was made because of my love for Power Rangers and my excitement for the new move. NO SPOILERS IN THE COMMENTS!