Search
Source
Alternate Universe
Comedy
Slice of Life
---
Bright Eyes, Howitzer and Downdraft arrive in Ponyville to attend the Annual Summer Faire. Bright Eyes tries to keep an eye on her husband, but Downdraft decides to take action...Again… How much trouble will he get in this time?
---
Set in the Quill and Blade universe. Its not necessary to read anything from this group.
Special thanks for Crystal Wishes and Anzel for letting me use their characters. And my family for editing and proofreading all my mistakes
Cover art by: PM me if you know
Source
Comedy
Drama
Slice of Life
---
Prequel to Fat Stacks... of Books.
Little filly Sunset Shimmer needs something to occupy her time. She's already read all her adoptive mother's books, so a trip to the library is the logical solution. Unfortunately for everypony not a princess or the daughter of one, things quickly get out of hoof. The consequences of what follows means things will never be the same again!
These things are mostly books… Almost exclusively books.
Cover art created for this piece by the wonderful and talented Nova Quill!
Check out her stories in the link above and more of her wonderful art here!
Comedy
---
Twilight has discovered the secret to predicting everything that will ever happen without the need for time travel.
Will she be able to out-predict even the king of chaos himself?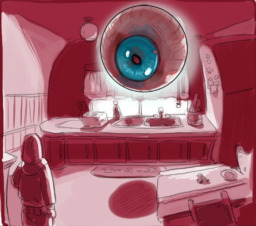 Sex
Comedy
Equestria Girls
Random
---
Twilight receives an urgent message from Sunset Shimmer, a vague cry for help against an unnamed threat. She races to the rescue without question or hesitation, and arrives to find a floating eyeball from beyond the bounds of corporeal reality taking up residence in her kitchen. Is it evil? Malicious? A threat to life as we know it?
...Maybe? It's creepy as heck, either way, and it's wreaking havoc on Sunset's social life, so it's gotta go.
---
Silver medalist in the Writeoff Association's December 2016 contest, written for the prompt "Has That Always Been There?" Inspired by this tweet. Cover art by illictic, used with permission.
Edited by DannyJ.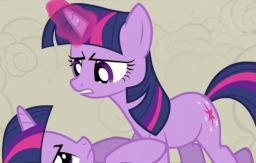 Comedy
Drama
Romance
---
Twilight is being pestered by time-traveling clones of herself, all of whom are entirely too interested in her. It's up to Rarity to figure this out. Or try, anyways. If only Big Mac would be a bit more cooperative...
A romantic comedy. Think two parts romance to one part comedy to one part drama. Updates every Friday.
---
Author's notes:
Set sometime between Season 3 and Season 4. (Continuity is not my strong suit.)
Thanks to Sharp Spark and many others for their help with this.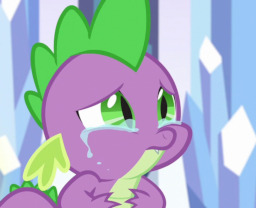 Adventure
Alternate Universe
Comedy
Drama
---
When his newfound friend is torn from him and locked away, Spike is left to drift amongst a seemingly endless sea of hopelessness.
That is, until he sends a letter.

Comedy
Slice of Life
---
Spike, for years has made fun of Twilight and her friends for watching the stupid show My Little Human but after "accidentally" watching an episode he instantly falls in love with it, but how will he tell the others, maybe he just won't.
However only a short month has past and Twilight has sneaking suspicions about what Spike does every Saturday night, he has been cancelling plans with Big Mac and Discord and she thinks she has caught him humming the theme song to her favorite show. Could it be? Has Spike found his soft side?