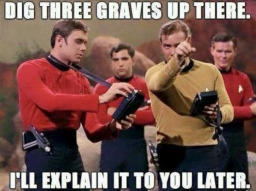 The Enterprise has swooped in for the rescue as they aid their allies in Equestria against the dreaded alien bug-horses. However, they make the lethal mistake of sending in their security forces before their ranking officers...
Oh well, it could be worse. They could've sent in a legion of Stormtroopers...
I don't know why I made this.
I might make it better later...
Chapters (1)