Search

Alternate Universe
Drama
Sad
Slice of Life
---
Have you ever heard from your parents that your actions have consequences? Well prepare for it to be proven right. As a new school year starts for the quad of friends you all know and love. The other kid's seem afraid of Bumper and like to teased Timothy for the baby incident and for a few new thing's. Now Bumper has to deal with the constant reminder that what he did was truly awful and Timidthy has to deal with insult after insult. Meanwhile French Press and Sweet Dreams want to help their colt friends in any way they can but with Sweet Dreams's she can't seem to keep the teasings away for Timidthy without French Press's support. And French Press can't seem to get Bumper to open up without some advice from Sweet Dreams. With this new school year it spells trouble for everypony.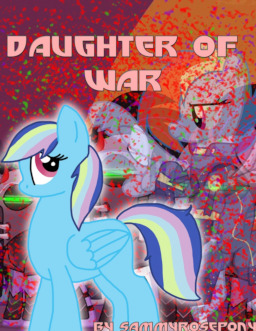 Alternate Universe
Drama
Random
Romance
Sad
---
Takes place in the Sombra Universe from the Season 5 finale
War has taken up the lives of many ponies. One of these ponies being a Pegasus mare named Rainbow Dash. Rainbow Dash, one of the soldiers, meets a stallion by the name of Soarin. They soon become closer and closer as the war goes on. Their relationship results in them marrying each other and having a daughter named Aura Mist.
Unfortunately, due to the circumstances, the two must give up their little filly. They grieve almost everyday for the little girl they could have spent time with. As for the filly herself, Aura Mist is given to a loving family. Although, she does have her curiosities. Where did she come from? How did she get tot his family? Who really are her parents?
Will Aura Mist ever find her real parents? Will Rainbow Dash and Soarin ever be reunited with their little filly?
* Contains some characters from The Next Generation of Harmony
*Yes, Spike and Rarity are married and have a kid in this story. Don't ask how Spike was born and how Him and Rarity met cause the answer I don't even know. I chose a couple from my other story.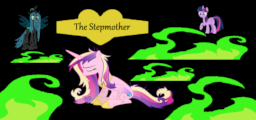 Sex
Alternate Universe
Romance
Sad
Tragedy
---
Once upon a time, there lived a wise and kind couple named Sombra and Celestia. They were actually the King and Queen. They were loved by their kingdom. One day, a baby princess was born. They named her Mi Amore Cadenza(Cadance for short). She was a pink alicorn with light purple eyes and pink, yellow, and purple streaks of hair. The King and Queen loved Cadence so much. Sadly, when Cadance turned three, her mother died. King Sombra eventually found a new wife, Princess Chrysalis. Princess Chrysalis was actually Queen Celestia's little sister. Chrysalis had jealously in her heart due to all of the attention her big sister gets. So she killed her. When Chrysalis became Queen she became Cadance's new stepmother. Little did the King know, whenever he was gone the queen would torture the little princess. Even though Cadance felt tortured, she kept being humble and kind, like her mother told her.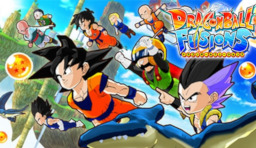 Alternate Universe
Comedy
Crossover
Human
Random
---
Non-Canon side-story to Dragon Ball Super: Equestrian Chronicles. Set in an alternate timeline where the casts of both series are aware of each other.
---
Wothin a pocket dimension, the lands of Equestria and Earth have fused together, bringing together the greatest warriors across time and space to participate in the greatest tournament of all time.
Twilight Sparkle and her friends find themselves scattered, with only the aid of Goku and the Z-Fighters to help them. Now, they must face friends, foes and learn the power of Fusion.
Alternate Universe
Romance
---
In Equestria's port town, a unicorn named Blue Shell makes an interesting and heart pounding discovery during his dive. He spotted a rare mermare pony thought to be extinct and it's love at first sight. This rare and enchanting beauty is also a unicorn and has the name Sea Dancer. As their love blossoms, nothing could keep them apart...at least, not till Equestria's harmony becomes unbalanced.
Adventure
Alternate Universe
Drama
Romance
---
Applejack and Fluttershy have been together a long time. They have a lot in common, including a mutual love for Everfree. The forest is their home. It had been for centuries, and it would be for as long as they lived.
Or rather, that's what Applejack had thought. But then a pair of traveling griffons began enticing Fluttershy with stories of life outside of the forest. With the draconequus's interests shifting away from Applejack, she takes it upon herself to prove that she's not just a dull forest-dweller.
---
Written as a birthday present for Pasu-Chan, and based on her Noodle AU. Familiarity with the AU shouldn't be necessary, but I'd definitely recommend checking it out for some amazing artwork

Proofread by ArchAngelsWings, mouch30, Mind Jack, and mlptrip
Cover art by mouch30 (or Dessert, as they're know elsewhere), and all internal artwork done by Pasu-Chan.
Alternate Universe
Comedy
Slice of Life
---
Sunset's looking forward to a relaxing afternoon in the West Gardens.
Philomena has other plans.
---
Cast: Sunset Shimmer & Philomena with Princess Celestia.
---
Historian's Note:
While Habits is part of the Wavelengths Timeline, knowledge of the series isn't needed to enjoy this tale.
Set in a timeline where the Sonic Rainboom didn't happen, Habits of the Equestrian Phoenix occurs about two years after the events of Grading on a Bell Curve.
---
Stories set in the Wavelengths Timeline in chronological order:
Origins Arc
Habits of the Equestrian Phoenix
How Not To Use Your Royal Prerogative (Coming March 2017)
Applications Arc
The Application of Unified Harmony Magics
Princess Celestia: A Brief History
Infatuations and Other Lies Arc
A Study in Chaos Theory (Coming April 2017)
---
Cover Design by Novel Idea
Sunset Shimmer Cutie Mark By Millennial Dan
Beta Reader & Editor Credits
Ebon Quill - Audio Director & Quest Designer on The Manehattan Project
Little Tinker - Master of Systems at Poniverse & Scripting Engineer on The Manehattan Project
Beltorn - Commenter-at-Large on FimFiction
Painted Heart - Wife of the Author

Word Count: 4,500
Version: 2.0

Adventure
Alternate Universe
Dark
Human
---
This story is a sequel to
My Little Mages: The Grand Gala
---
Less than a week has passed since the Grand Gala.
And while everything seems to be normal a long lost city, Krystopolies, has reappeared and so has another old foe of Celestia and Luna, Rey Sombra.
With Shining Armor and Cadance already there and holding back the shadow king, it is up to Twilight and company to find a way to save the residents of Krystopolies and Mystica at large from the fear and hatred of Sombra and his desires to bring the world to absolute order, his order.
Can Twilight and friend best the well-laid plans of Sombra for his return? Will Mystica remain free of Sombra's malice or will Sombra rule them all?
Cover art used with permission by Didji, so support him
Alternate Universe
Drama
Romance
---
This story is a sequel to
Son-In-Law of Discord
---
Ever since the defeat of King Sombra, Charming Thunder dreamed of leaving the cathedral at the Crystal Empire and wonders what it is like outside for the first time. Until he met a certain unicorn gypsy that changed his life during the Crystal Fair.
---
Reminder: Songs belong to Disney's The Hunchback of Notre Dame
Flowing Scarf and Silver Shield owned by grl6p