Search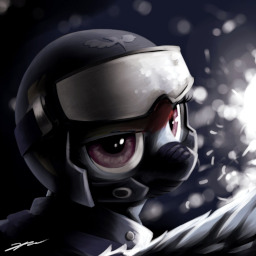 Adventure
Alternate Universe
---
Ardent Flame has just graduated from the Los Pegasus Flying Academy. It is time for him to report to the airport that will take him and the rest of his graduating class to the Gryphos campaign staging area. The forward operating base is where he will report to duty, but when his ride from the academy gets shot down, graduate has to use all of his skills to get him and his young charge, Ara home safely.
Alternate Universe
Dark
---
Alternating Perspectives
"A Gorgony named Skylla has a rough day for her first day at school. A strange Pegasus gives her some help."
Making a friend is hard, especially for Skylla. A Gorgony who is starting her first day of school. Considered as a monster she flees. A strange Pegasus helps her out to the best of their abilities, maybe less. Will she make friends? Or fall into a friendless state of loneliness?
---
My entry in the Gorgony group's Gorgony Contest.
---
Image grabbed from the mlp.wikia I can take it down if it isn't allowed.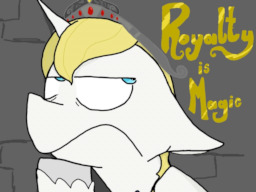 Alternate Universe
Comedy
---
It was just supposed to be a simple set up for this year's Summer Sun Celebration.
But then everything goes downhill as:
His beloved aunt and teacher has disappeared without a trace.
A nursery tale is apparently real
And five insane mares won't leave him alone long enough to undo this mess.
In hindsight he really should have just let the butler go to Ponyville instead.

Gore
Alternate Universe
Comedy
Dark
Romance
Slice of Life
Thriller
---
What starts out as a normal day for Jay ends up becoming something bigger with the role as leader of team STARS is handed over to him. This role will ring him through several trials at the hands of Equestria's greatest enemies!
By: JaysCry
PS: I DO NOT OWN THE COVER ART!
Very little gore.

Alternate Universe
Drama
Romance
Slice of Life
---
This story is a sequel to
Live or Die
---
Bully was once a heartless, psychopathic black filly fuelled by the pain and humiliation that swelled inside her. And now she's the new filly at school (thanks to a little help from Timidthy). But now not only does she have to make sure not to slip-up. She has to listen to other fillies and colts insults about her. But luckily she has Timidthy to help! But how long can the two keep this up? And who will be the first to realize the new filly isn't who she says she is?
Alternate Universe
Drama
---
This story is a sequel to
Shoot For the Moon
---
Luna visits Cadance with an important question on her mind. Cadance is always happy to help out a fellow princess, especially if that princess is her friend, but she isn't sure why Luna of all ponies would need her help, if she can help at all...
---
Set after Luna Eclipsed during Season 2, but before A Canterlot Wedding.
Adventure
Alternate Universe
Equestria Girls
---
Celestia, the most noble of entities. Filled with love and compassion. Powerful, wise, immortal.
Lonely, sad, and wracked with guilt at her failures.
Come, reader, and learn the story of the magnificent Princess of the Day. Part of it, at least, for the story of an immortal must be without end. Only part of it, but enough to see who she is, and what she longs for.

Alternate Universe
Crossover
Equestria Girls
Slice of Life
---
Burst has been waiting for this day for a while. And now it has come. The new Power Rangers movie is out! Moon's only recently gotten into the series, but she's got a lot to learn. Time for Burst to teach her.
This story was made because of my love for Power Rangers and my excitement for the new move. NO SPOILERS IN THE COMMENTS!

Adventure
Alternate Universe
Crossover
Human
Random
Romance
---
There was a time when I thought that there were no other realities. Well I was wrong. Me, a random college student, was sent to a world of sentient multicolored ponies, and all I had left were the bad memories of my life on Earth and my clothes.
This will be a Kingdom Hearts crossover, but it won't happen in the first chapter.