Search

Gore
Adventure
Comedy
Crossover
Human
Random
---
The barriers between worlds are fickle and fragile things. The reality is that in these worlds, one need only will something into existence in order for it to become fact.
Stories and the imagination are nothing more than mere windows into alternate worlds and these worlds inevitably intersect and intertwine. Sometimes they intertwine in ways that can lead to catastrophe. Few know this, but I do. All my life I've played games of all sorts and seen characters come and go, but none of them were as strong willed as these three. We'll need them in the dark days to come and with a stroke of the pen and the help of somepony who knows a thing or two about dimension hopping, we just might get the heroes we need.
I just hope these knuckleheads can get along long enough to actually get the job done. Dear Celestia I hope they don't kill each other. They have all of the tools and abilities they will need. They just need to put them to good use.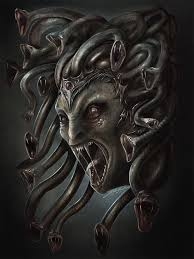 Gore
Adventure
Alternate Universe
Crossover
---
Long before the founding of Equestria, there was a tribe of Earth Pony warriors that hunted down the monsters that inhabited a much more dangerous land.
Their leader, Divine Martyr, sought out to kill one creature that had claimed the lives of so many ponies thus far, a Gorgon with the incredible power to use her gaze to turn live ponies into solid stone.
He was the one chosen for this task, the gods were counting on him.
---
Based on the Greek mythology of Perseus and Medusa, as well as my audition of the Gorgon-pony Story Contest 2.0.
Adventure
Alternate Universe
Comedy
Crossover
Mystery
---
Sora has been on many adventures with his friends, after some heavy training to regain the abilities he lost from his keyblade, he is now tasked with a new mission. A mission that will test the light of his heart.
Will he succeed, or will the darkness win him over.
Adventure
---
With the return of Queen Chrysalis in the Season 6 finale, several questions are left unanswered, and not just coz she flies away instead of getting destroyed like Sombra, or reformed like Discord and Starlight. (Even the Dazzlings are either powerless or aged into dust having lost their magical source of immortality as humans for a thousand years)
Basically, a fall over the edge of Canterlot should have been fatal, unless she was fast enough to recover with her wings. How could she survive a fall like that? Shorter falls have threatened to kill Twilight on more than one occasion.
Also, why didn't she return immediately? What has she been doing for the past four seasons?
The following headcanon in this story might explain that, though the writers probably never even thought of it. I initially came up with the headcanon to find peace so I'm not too stressed out about what happens next, but it does kinda make sense when you think about it. Fair warning: It might seem too out there, and you can just ignore it if it goes against what you want to think.
My first fanfic for here. I hope it's better received than my comments on the pony forums.
Source
Adventure
Crossover
Human
Random
Sci-Fi
---
When a large nerf war between schools is about to be hosted in a wooded park between them, one of the schools best nerf teams, the Lunar Nightwatch, goes on a recon mission to spy on the enemy. However, on the way to the enemy camp, a mysterious portal opens up and the team goes through. Upon arrival, this band of bronies discovers three things: They're in their favorite TV show, their nerf guns work like real weapons on the creatures of this world, and that they are now the deadliest creatures in that world. What are they gonna do? Read and find out!
A sorta nerf/mlp crossover

Adventure
---
Some creatures have intelligence in a body like an animal. a few of these creatures are rarely capable of speech, and learning. Only the rarest have magic, or an ability of magic. Ponies are a good example of the rarest.
There are others, and when one of them finds himself in Equestria with no memories and only knowledge, he is very lost. What will become of the beast that can manipulate time? Will he become an enemy, an ally, or something else, as he has no real control over his ability.
Time is fairly malleable. Tough, capable of changes without deviation even from past ripples. That is... very fortunate. Or maybe change might be for the better. Only time would tell, but it might not have much of a choice in the matter anymore.