Search

Adventure
Alternate Universe
Comedy
Random
---
This story is a sequel to
Same Faces,Wrong universe
---
Glitter Brightstar finds herself in a different version of the Equestra that she knows and sees that her friends are all acting different.
The reason this happened to her?, Three words universe swap spell.
Hopefully she doesn't cause any problems...
(this is the sequel to "Same Faces,Wrong Universe".
Gore
Adventure
Alternate Universe
Human
---
A thousand years ago a corrupted Princess Luna stole the heart of her dragonblood captain of the guard, Pyre Light, right out of his body. Over a thousand years later, and two years after her return, Pyre Light is on a journey to get it back. Those in power however have other plans for him and his immortality.
---
Mostly humanized Equestria, lots of things are quite different as you may find out hence the AU tag.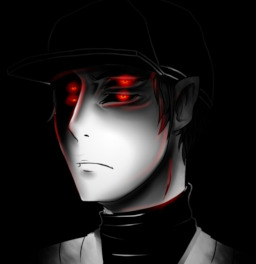 Source
Sex
Gore
Adventure
Alternate Universe
Crossover
Dark
Equestria Girls
Romance
---
"Where am I?"
"...Wait a minute, isn't this the FIMfiction.com Website? Am I a displaced? Ah Crap..."
"Well if we're gonna be spending some time together might as well get straight to the point."
"Name's Sans, not the skeleton. Kinda ironic that Sans means without in French, the language that the game OFF came from."
"Anyhow that name to me is dead, for I now bare the face of a powerful beast named 'The Batter'."
"Anyhow I bet you know I'm going to THAT world..."
"Actually it's the other side Sans."
"Wait are you talking about that High School Musical Human Dimension?"
"Yes"
"Ah Crap..."
Anyway I believe your time here is spent 'Batter'...
"So I'm not gonna remember this will I?"
Nope.
"Well if that's the case, can you at least tell me who'll end up with romantically?"
...Fine...
(Whispers)
"...I freaking knew it!"
---
Takes place after the 1st movie and before Rainbow Rocks.
---
OFF is owned by Mortis Ghost
HOME is owned by Felix The Judge (RIP: Felix)
---
Rated T for light to medium swears , light gore, some sexual innuendo, and sexual references.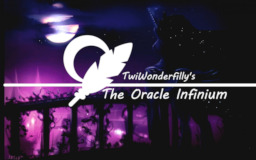 Gore
Adventure
Dark
Thriller
Tragedy
---
It is what it has been written and foretold.
The princesses shall go without thrones.
Perhaps he has grown callous of it. His past, his future, his very existence. Does any part of his life even matter?
We believe in Equestria, the land that will soon meet its downfall. War, famine, poverty.... in the midst of these times of strife, an unexpected menace will unearth from its grave.
Only in the finest hour shall the Mesias rise from the dark, and the prophecy shall meet its verity. And so it has ushered, an era where kingdoms become obsolete. A new era - where dark seeketh light.
For that is his fate. Nameless, unworthy to reign, bringer of dark. He shall then live, without ever knowing why. Not until....
---
Special thanks to Finn the Traitor for helping with the story as a whole. Couldn't have made such a plot without him.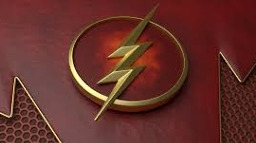 Source
Adventure
Crossover
Human
---
My name is Barry Allen and I'm the fastest man alive.
When I was a child, I saw my mother killed by something impossible. My father went to prison for her murder. Then an accident made me the impossible. As a metahuman, I thought nothing more on life could surprise me, but one day, I ended up in a world so impossible that even the word can't define it. Running through a land of ponies, I now seek to find my way home the fastest way I can, I am the Flash!

Adventure
Crossover
Human
---
Peter Michael was a normal kid: going to school, watching TV, playing video games, and the like. That no longer mattered after he woke up in Equestria. The only thing that amazed him more than his new home was his new powers. Nope, not magic; the Force. As one could guess, he was quite happy with the situation.
---
The Star Wars elements of this story are based on a combination of the Canon, Legends, and my personal headcanon.
Tags are subject to change.

Sex
Adventure
Alternate Universe
Drama
Equestria Girls
Human
Romance
---
This story is a sequel to
The Sun and the Shy
---
Sex tag is only for discussions of sex and some teasing. There will be no actual scenes of sex.
This is the CHS timeline of arc 2 of The Sun and the Shy.
Sunset is busy dealing with her feelings for Fluttershy and disturbing dreams that are getting worse the closer it gets to when the portal opens. She must find a way to deal with the truth behind her dreams or end up losing the one girl who may actually have a chance of making her happy and restoring her shattered mind and soul.