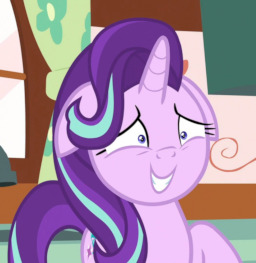 Source
Random
Slice of Life
---
Starlight's been living in Ponyville a while now. She's come a long way from being a tyrannical, cutie mark-stealing dictator. She's made friends, won battles, and learned a lot from Twilight. She's even gotten used to the strange being known as 'Pinkie Pie'.
At least, she thought she had.
A dumb one-shot I probably should've put more thought into, but didn't because whatever. I


"Other" tag is for minor characters who are mentioned but are otherwise unimportant.