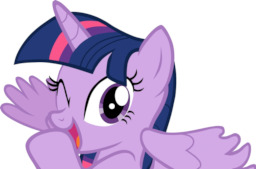 This story is a sequel to YOU HAVE BUCKED UP NOW.
---
Twilight Sparkle has had it up to HERE with having to dole out punishments, reprimand authority, and in general be left out of all the fun things. So when the Cutie Map sends her on her own expedition to foreign lands with a bunch of her friends and a bird pirate, she jumps at the opportunity.
There was a lot of booze involved. And shoggoths.
Chapters (1)