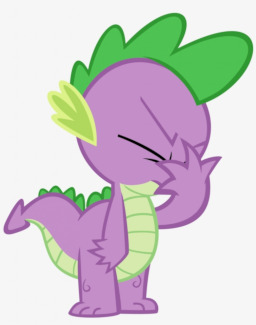 Source
Spike is just relaxing, and having some off time to himself, when suddenly he gets summoned by Twilight to do some grocery shopping. Considering that Twilight was yet again busy, he was reluctant, but went anyways.
Will Spike's errand end well? Or will it go up in flames in stereotypical cartoon esque fashion?
Only one way to find out!
Chapters (1)