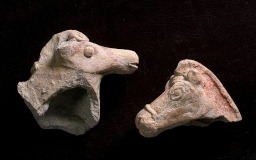 Archeology is a young mare's game. At least, the kind of high-stakes, blood-pounding, death-defying archeology popularized by Daring Do's novelized versions of her adventures. Still, even the more mundane variety is often a grueling laborious task, one best suited for young and limber bodies.
The question then, is how do you know when you're no longer young enough for it?
And, moreover, what will happen to your work when you stop?
---
Written for the Original Pairings Group's Speed Writing Contest.
Chapters (1)