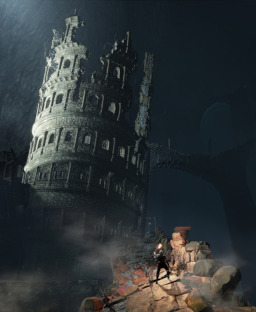 This story is a sequel to Meet Thy Maker
---
Rainbow Dash died in Freddy Fazbear's Pizzeria, but was given five more years of life by the Puppet. Now though, the Lords Of Cinder are Rising in the land Lothric, and the Unkindled rise from the graves to Link The Fire, but a new evil has arisen in the depths of the Profaned Capital, as Demons from Hell spill out to wreak havoc on Lothric. The world of Lothric now calls on two new heroes to aid the chosen Unkindled, The Doomslayer, and Rainbow Dash. Will these three lost souls be able to stop the invasion of Hell into Lothric and make the right choice as to whether to link the fire or not? Or will Hell add another world to it's list of worlds conquered?
---
Suicide/Self-Harm Tag and Narcotics Tag for the time when Siegward dies after toasting you in Dark Souls 3 after you defeat Yhorm. Gore Tag for the Demon's aesthetic choices having some of the walls look like they're made of living muscles.
---
I have been allowed to write this story by the author of the original story.
Chapters (1)