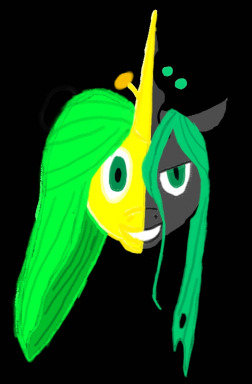 When Chrysalis wakes up in Zephyr Heights, her confusion knows no bounds. How did she get here? Who are these two pegasi? And why was she in bed with them?
---
An entry for the Generation 5 Bingo Writing Contest
Cover Art by ME! MWAHAHAHAHAHAHA
Much thanks to the Brilliant Arkadios, the awesome AuroraDawn, and everyone else on the Discord servers that listened to me rant about things.
Chapters (1)