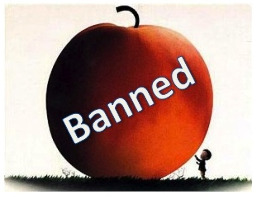 Source
Peaches aren't all that terrible. Just don't go making everything into them. You might find yourself feeling a bit peachy.
Written for GaPJaxie's Quills and Sofa's speed fic writing challenge on 8/21/2019. One hour to write, with 10 minutes to edit.
Prompt was "Technically not Terrible". I'm not sorry.
----------
Reviews!
The Biscuit of Admirals:
OH NO
I CAN'T IN GOOD CONSCIOUS UPVOTE
BUT I CAN'T IN FULL AWARENESS OF WHAT I'VE DONE NOT UPVOTE
Gon of Ara's:
yeah rob is just having a blast
Chapters (1)