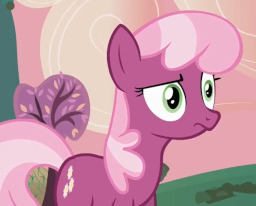 After a strange alien creature named Anon suddenly showed up in Equestria, it was only natural that Twilight Sparkle would want to help him adjust to his new environment. To do so, she enlists the help of local school teacher Ms. Cheerilee. With her guidance, Anon should be able to learn how to do things the "pony way," and before he knows it, he'll be another friendly face in Ponyville's growing community.
Unfortunately, Cheerilee isn't exactly a fan of the new human in town, nor is said human particularly happy to be under the tutelage of an elementary school teacher.
Is there any hope of them getting along?
Chapters (4)