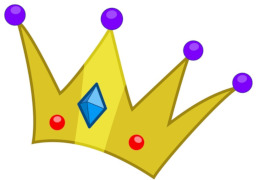 This story is a sequel to The Queen's Secret Crush
---
Much to Princess Rarity's displeasure, her father has decided it's time the young princess selects her lifelong bodyguard. She honestly finds the entire process rather dreadful. She's supposed to pick a bodyguard based on strength alone? What if they're boring? What if they have nothing in common?
Even with Fluttershy there, Rarity is convinced she's going to be bored out of her mind... Until her curiosity is piqued when she notices a quite cute soldier who just can't put her book down.
---
Part of the Bodyguard!AU Series, based on Earthsong9405's AU where Twilight is the bodyguard to a "Princess/Queen Rarity". Prior knowledge of the AU is not necessary to read the story.
Chapters (1)