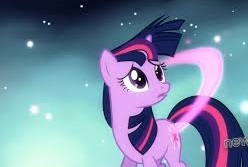 Gore
Alternate Universe
Dark
Romance
Tragedy
---
[Don't let the Gore tag scare you off! It's for light gore at the end of Act I and onward!]
Within every one of us, even the best of us, there is an essence of Goodness, and an essence of Evil.
After a freak accident resulting in her mother falling into a coma, Twilight Sparkle put her magic studies aside to pursue medical science in an effort to save her. Eight years have passed, and Doctor Sparkle has successfully concocted the TS8 Formula, a potion that can separate the natures of goodness and evil that lurk within the hearts of us all.
All that remains is a small test to prove that both the Formula and such a separation are conclusive. Everything will be certainly fine . . . right?
(AN: Takes place shortly after "Too Many Pinkie Pies", but before the "Twilicorn era".)
Based on Jekyll and Hyde: The Musical
Pre-read/proofread by TechnoFlare, Sixkiller5, and Crystalatrix