Search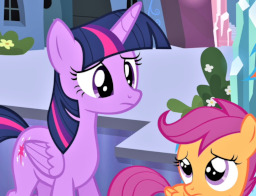 Sad
Slice of Life
---
Scootaloo ran away years ago. Since then she's settled into a life in Ponyville. It's not much of one, but it's hers. One cold day she finds herself in the library.
Twilight Sparkle is a Princess, sworn to help all the citizens of Equestria, but how can she help somepony she doesn't know needs it.
Edited by Zimmerwald1915 and Johnny Bench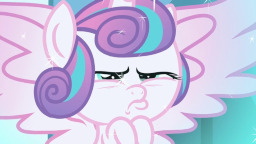 Romance
Slice of Life
---
Princess Flurry Heart has found something at school that she wants more than anything else in the world. Something she will do anything to get. Something that an unsuspecting young colt has.
An extra cookie.
Done for FanOfMostEverything's Imposing Sovereigns contest for Princess Flurry Heart: Schemer. Read them all. They're great.
Editors: TheMaskedFerret, Tek, ChappedPenguinLips
(A tail as old as time. No, wait. That's Celestia.)
Picture credits: Wiki
Cutie Mark courtesy of Taaffeite, a beautiful mix of barium manganese aluminum oxide, otherwise known as BeMg3Al8O16

Slice of Life
---
Dragons, as a rule, are not subtle creatures.
Dragonlord Ember is far from a typical dragon.
Garble wishes he had a sane dragon for a Dragonlord, instead of some Cunning Optimist who's going to get them all killed.
Change is coming to dragonkind, one way or another.
Written for FanOfMostAnything's Imposing Sovereigns contest, taking the slot for Princess Ember, the Mad. Madness, though, is a matter of perspective. After all, it's not madness when you're right.

Edited by SirNotAppearingInThisFic.
Cover Art (permission pending) borrowed from DeathPwny.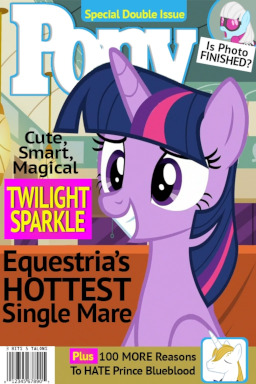 Romance
---
After Pony Magazine declares Twilight Sparkle to be the most eligible bachelorette in all of Equestria, Twilight finds herself buried under a veritable mountain of bouquets and love letters from all corners of the country. Enlisting her friends to separate the chaff from the wheat, each of them try to find a letter from an admirer who might be worthy of Twilight.
But the others are skeptical of Rainbow Dash's choice - a hastily written poem that came with a messy bouquet that somepony hoof-picked and threw together at the last minute. There's no way something like that could have come from a pony worthy of Twilight's love, right?

Adventure
Comedy
Equestria Girls
---
After a day at school and a short walk through a snowstorm, all Sunset Shimmer wants is a sandwich. Is that too much to ask?

Crossover
Random
---
One day, Fluttershy discovers that every time a pegasus flaps their wings, a kitten dies. Surprisingly, she has a problem with this. So naturally, the only thing to do is make sure nopony will ever flap their wings again. In the name of the innocent, defenseless kittens.
You wouldn't think that would be the act which nearly destroyed Equestria...
Written for Crackfic Week. (You did know it was Crackfic Week, right?)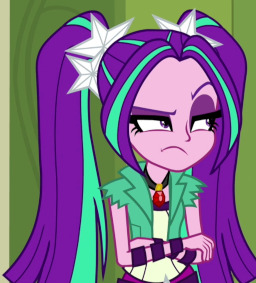 Equestria Girls
Slice of Life
---
One day, while working at her job at the local clothes store, Aria comes across some of the place's usual types of clients, with some less pleasant than others.
---
Part of my EG Continuity