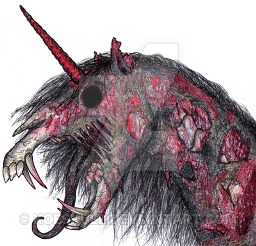 A Sound in the Dark
http://www.fimfiction.net/story/349311/a-sound-in-the-dark
A chance discovery as to the origins of the crystal ponies leads Sunburst and a band of brave cavers into the depths of a subterranean kingdom. They were trying to make history. What they made was noise. Too much noise.
...the skinless ones are smiling red.
----