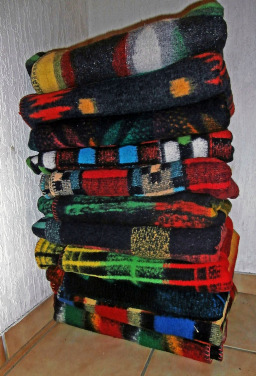 Sex
Equestria Girls
Human
Romance
Slice of Life
---
On a cold snowy evening, Sunset Shimmer and Twilight Sparkle snuggle under the covers to stay warm...
...and giddy.
Comedy
Equestria Girls
Human
Slice of Life
---
As a bright and promising student entering her senior year at Canterlot High School, Trixie Lulamoon thought she was prepared for many things... the least of which was being magically summoned across dimensions by her equine doppelganger to perform an all-important task. A bit of a warning would have been nice. Some clothes would have been nicer.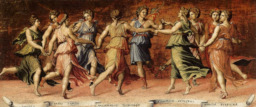 Random
---
Weeks after Rarity undergoes a complete meltdown, Princess Luna suggests she join a club called the "Block Party."
It's not a very fun party.
Romance
Slice of Life
---
It's Starlight Glimmer's first Nightmare Night in Ponyville, and she invites Trixie to go to a Haunted House attraction with her. As it turns out, Trixie is very very easily frightened. Almost too easily. Certainly it's not some silly excuse for the sideshow magician to cling to her very best friend... right?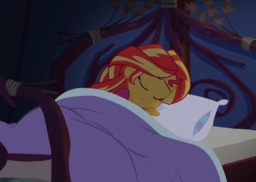 Equestria Girls
Slice of Life
---
Not long after the girls saved Camp Everfree and embraced their newfound magical abilities, Sunset Shimmer starts acting strangely. She jumps every time her friends get even remotely close to her and she keeps everyone at a distance. This is especially worrying to Twilight Sparkle, who seeks how to make her best friend feel better.
-Equestria Girls Four Spoilers abound.
-Inspired by a bit of sunny picspam I discovered.