Search

Equestria Girls
Romance
Slice of Life
---
Sunset is looking back on the events in her life that truly matter. There are some that she regrets, but others she wouldn't trade for the world.
Continuity: Homecoming
Featured Sidebar 3-27-2017
Gore
Alternate Universe
Dark
Random
---
Records in history recite the Haven Disaster as the worst possible case of wanton destruction and loss of life, even worse than the reign of Sombra, Discord or Nightmare Moon. For as contained as the destruction was, the ruins remained a constant reminder that Equestria, with all it's magic and friendship and preparedness, cannot possibly hope to be prepared for everything.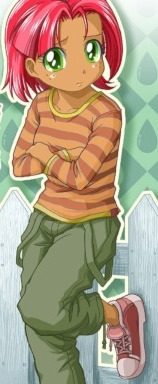 Equestria Girls
Romance
Sad
Slice of Life
---
Spring, a new season for a new you, or so everyone says. Babs never looked at spring as such, always considering it to be a joke. That was until the day she was getting a kite for her cousin Apple Bloom that the meaning of a new spring change hit her. And all it took was a single encounter to change her whole perspective.
*I would like to thank Dreagknight-LostWriter for the help.*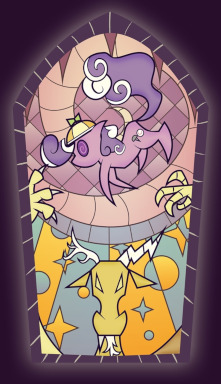 Anthro
Human
---
For Anonymous, Equestria isn't an awful place to live, given time to adjust to everything. But what happens when her ward, Screwball, becomes adopted?
Cover art courtesy of: Blockeraser
https://derpibooru.org/205268?scope=scpe72b4ac20636cf589b392ca8d77ca59f4de85263b

Crossover
Drama
---
"Lord" Tirek has been defeated, and now is once again in Tartarus. Yet even as he rails against his fate, one princess comes to ask some questions.
She won't like the answers she gets.
A small little story to fit one headcanon of where Tirek and Scorpan came from. Also the seed of a longer story, but I've got enough unfinished stories on my plate, so call this a little bit of therapy to put the idea to bed so I can work on something that actually needs to be finished.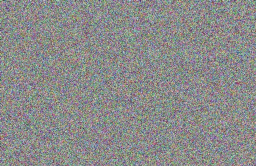 Comedy
Slice of Life
---
Twilight Sparkle has lots of important work to do as a princess. Some of what she does is easy, but some isn't. Despite her new rank, the princess has some rules that just can't be broken. The only pony who can help? Mayor Mare.