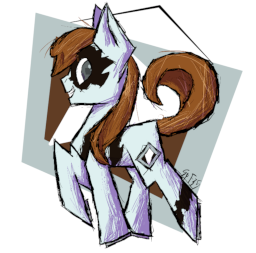 This story is a sequel to Schadenfreude 2: Schadenfreude Harder
---
Schadenfreude is a simple pony. He enjoys the little things. Taking up as much room on an elevator as he likes. Sleeping through movies. And being a general annoyance to everyone around him.Of course, this leads to everyone around him disliking him on principle. Which only makes him smile wider.
After one too many "incidents" at his normal job, his employer takes it upon himself to "volunteer" him to work at the castle. As a butler.
For Prince Blueblood.
You can imagine the kind of shenanigans he gets up to now.
------------------------------------------------
See that [Incomplete] tag below? Yeah. It's happening.
You asked for it. Sequel to Schadenfreude 2: Schadenfreude Harder, and the train wreck that started it all, Schadenfreude.
(New cover art by the fantastic TodayIWriteFanfics!)
Chapters (24)