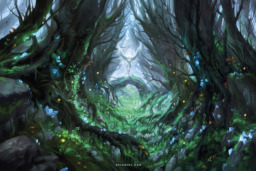 Source
Aurick was working on a teleportation circle when a friend distracts him, causing him to overcharge the spell. Once it activated, it teleported him much further than he wanted it to. Now he's stuck in Equestria with no monsters to kill and no evil to fight. He might as well start an enchanting business and make some money. Hopefully his life gets less stressful from here on out.
Constructive criticism is always wanted.
We got a Discord Server if you'd like to chat about the story and receive the occasional update. Join if you like.
Chapters (72)