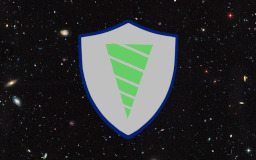 The parallel universe is indispensable to fanfiction, even in stories where it isn't addressed as fanfiction by it's nature takes a route that deviates from the established universe.
It allows for crossovers, mash-ups, what ifs, and all sorts of other fun stories.
My story begins in a nexus between universes, with a father who just wants to let his daughters meet their heroes, and finds himself charmed by the inhabitants once they're no longer just characters to him.
With his knowledge he could fundamentally alter everything that happens; but his goal is for things to turn out the way they're supposed to. But change is inevitable. Change for both him and the girls.
Things start light, but there are cracks that show the shadows cast. And secrets are not kept forever.
Relevant crossover tags that there aren't options for/I have far too many: Slayers, Dragon Ball Z, Tenchi Muyo, Monster Musume, Dungeons and Dragons, Minecraft, Undertale, Dark Souls
-- -- -- -- -- -- *** -- -- -- -- --
A father goes to great lengths to find his daughter's heroes. And finds himself being drawn into the world.
But even the brightest light casts a shadow. And things that could too easily be are seen. Things that demand action. Things that must be confronted. Things that must be destroyed.
But not forgotten. So life can move on.
But scars never really heal. They remind us of who we were. But with help from your friends you can confront even your past to find hope.
However hope and caring can lead you down a dark path. But your friends will fight to see you again, and find their own reward in your smile.
Fire will burn all that it touches, ever seeking more fuel for it's own survival. But with care that fire can be tamed to bring out it's brightest light.
There are times where you can help your friends. And times where they must help themselves.
Never forget that those closest to you may be afraid to seek your help, or are unable to ask, or may even demand that you stay away.
But no matter what you stand beside them.
Because your friends are family you invite into your life.
Chapters (69)