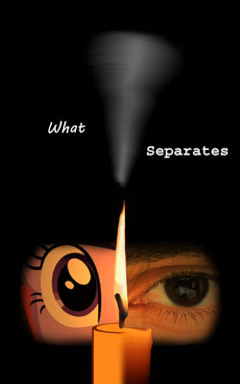 "What separates us is much more than just simple cultural differences and clothes ..."
A modern human soldier falls into Equestria. After some consideration, Princess Celestia determines that Twilight Sparkle is ready to serve as his guide into their world. And as for her insights into his world? Is he a lens, or a mirror?
---
A story of trust and differences.
Rather than being a story of good and evil, or dramatic conflicts, the tale revolves largely around the dialogue of the human character with the many ponies; an initial cultural exchange between two parties who have not prepared for it. The intention and exploration in it is earnest: what separates them? Or what doesn't?
What Separates was originally written over the course of a few months in 2012. It was published on another fan fiction website at the time. After FimFiction grew prominent, it has been moved here.
Chapters (17)