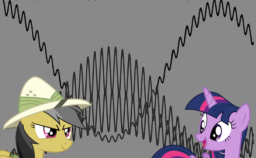 Daring Do finds an artifact that does... something. She just doesn't know what.
As an archeologist with a reputation to uphold, she is determined to figure out what, precisely, it does. Twilight Sparkle might just be able to assist in this endeavor.
Or maybe they'll both panic about not knowing together. That works too.
Chapters (1)