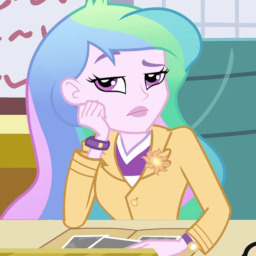 As it turns out, having a high frequency of traumatizing magical crises on campus tends to upset the PTA, and now Principal Celestia has landed firmly in their crosshairs. After the fiasco at the Friendship Games, Superintendent Neighsay has had enough and forces Celestia into administrative leave, awaiting review. When the two school officials meet face to face, though, Celestia is ready to show that she's not giving up her position without a fight—and that she can hold her own in the face of Neighsay's wrath.
Pre-read by Krack-Fic Kai, LysanderasD, Mockingbirb and FanOfMostEverything! Originally written for the Bean's Writing Group prompt "Mandatory Time Off".
Featured from 6/19/22-6/22/22!
Chapters (1)