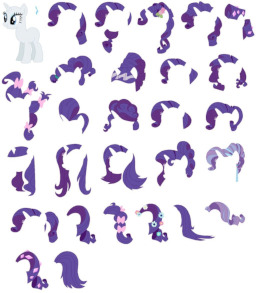 Finding one's ideal assemblage of beauty products is somewhat more complicated than discovering the perfect mate: after all, when it comes to love, a mare has but to locate one pony. It's taken years for Rarity to learn what works best for her: in some cases, the only things which work at all. Which means that having a crucial shampoo (her only shampoo!) taken out of the mix may create something of a minor issue.
Well, it's surely nothing which a proper lady can't deal with in dignity and grace. Also explosions.
She's still a Bearer. There's always explosions.
(Now with author Patreon and Ko-Fi pages.)
Cover art taken from assembled captures by SelenaEde.
Chapters (1)