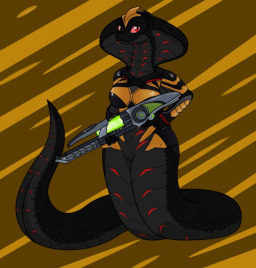 Brought to Equestria to defend it against the coming of the alien scourge, our hero must avoid Celestia's gaze while pursuing her own investigation into the alien's activities.
---
Check out this story's sister fic.
This is part of the 12 days of christmas, head over here to keep track of all the cool stuff coming down the pipes. If you want to ensure I can afford to keep doing stuff like this, consider backing me over on Subscribestar or Patreon.
Chapters (1)