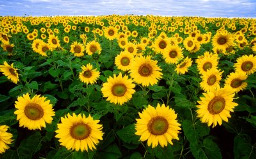 This story is a sequel to Project: Sunflower
---
No story ever truly ends, and some stories have parts that remain hidden until they are unearthed.
This will be a collection of stories related to Project: Sunflower. Stories as yet unheard, and things that come after the end.
Note:
The stories presented here will be slice-of-life style stories based in the same universe as Project: Sunflower, and therefore will contain spoilers. It is recommended that you read Project: Sunflower before reading these stories.
These will not necessarily be in chronological order, and each side story will contain a note describing when it takes place in the main story time line.
(Additional characters/tags may be added as the stories require)
Chapters (14)