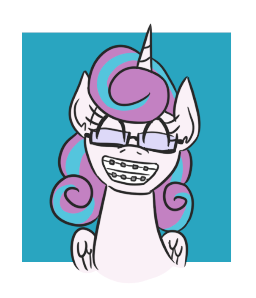 Source
It has been a decade since Twilight Sparkle was crowned sole Princess, and Equestria is at peace.
The Crystal Empire, not so much. King Sombra is apparently unkillable, despite all efforts. He returns several times a year to be destroyed, leaving behind his horn and always swearing vengeance. The jaded Crystal Ponies, some literally jade, have grown used to their tyrant attempting to return. Princess Cadance rules with her husband Shining Armor, while their daughter Flurry Heart excels in school. All is well.
All seems well, until Cadance begins to suspect that something is wrong with her daughter after the latest battle with Sombra. Flurry quite literally walks off a blast of concentrated dark magic. What Cadance discovers will shake her family to the core and upend everything she thought she knew about her daughter.
Flurry Heart is evil. If Cadance cannot save her daughter, she must stop her before it's too late.
Chapters (9)