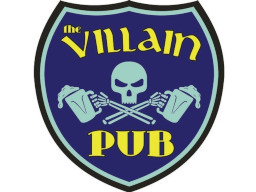 Somewhere in the multiverse is a special place. A pub in a seedy back alley in almost every city, yet it is all one pub. A pub with the image of a skull and crossbones, with two hands holding some ale.
A place where conquerors, dictators, murders, and psychopaths can go and relax. Destress from a long day of laborous evil deeds, and even heal the wounds from encounters with heroes.
A place, called the villain pub.
---
If you want a specific villain to appear, PM me the deets.
Chapters (2)