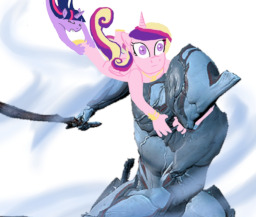 (featured as of Aug 30th... how?)
(MLP + Warframe crossover.)
(Technically HiE but more focus is given on the Warframe angle.)
(probably goes without saying but, will have major SPOILERS FOR SECOND DREAM/WAR WITHIN! go play those quests before reading anything warframe related ever again!)
After being left to die in the crystal caverns beneath Canterlot by Chrysalis and her minions, Cadence had almost given up hope completely. Until she found something... something in the dark. Something that just might save them all.
Chapters (5)